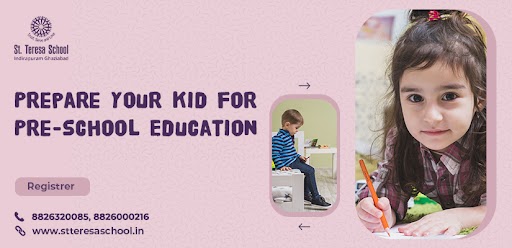 Prepare your kid for Pre-school Education
When it comes to education, there are many different paths you can take. Many parents often choose to send their child to pre-school education while others opt for primary school education. But what is the difference between these two forms of schooling? What the difference is between undefined elementary and pre-school?
A form of education has many purposes, and there are many things to consider before deciding what is right for your child. However, primary school education differs from pre–school education as the curriculum changes from simple play activities to more complex activities depending on the changing interests and skills of the children.
Elementary school is a type of schooling that refers to a few different things. First, it refers to the first stage in a series of stages leading up to high school. These are the basic steps that build education in most countries. Another aspect of elementary school is the grading system. It is similar to high school in that students are divided into different groups based on their academic level. However, unlike high school, elementary grades are made up of students who are younger than those found in high school.
Objective of primary school education –
Obtain learning, numeracy, vision, and communication ability
Develop capability for evaluative thinking and logical acuity
evolve helpful social standards, moral and religious evaluate
Develop fairness evaluate and appreciate own and other people's cultures
Pre-school education is the education given to children in the age group of 3 to 6 years. This is the first stage of organized education. Pre-school education is also known as pre-primary education. St. Teresa's School in Indirapuram Ghaziabad is known for its high-quality pre-school and primary school education. The school provides the best public school education and the best possible environment for youth to thrive. The two should go hand in hand to ensure the best development of the child. We believe that providing care without age-appropriate education, an opportunity is missed to develop the child's full potential.
Objectives of preschool education –
To ensure a child-friendly environment where every child is valued, respected, secure, and self-concept is developed
To lay a solid foundation for good health, wellness, wellness, and cleanliness
To enable a smooth transition of children from pre-school to primary school
Working as a partner with parents and the community to enable each child to thrive.