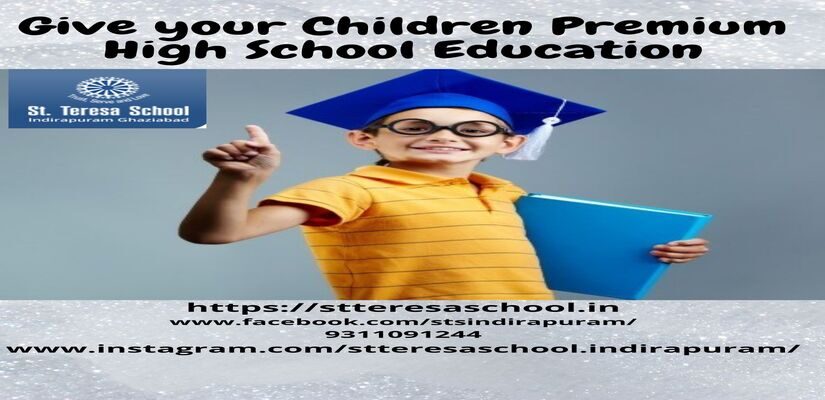 Give your Children Premium High School Education
If you're a parent, you may have been wondering about the best high school education in Vasundhara for your child. It's tough to know where to start, what to look for, and which factors are important. With all of the information available online it can be hard to find the right article. But not to worry, we have done all of the research for you! Here is everything you need to know about finding the best high schools in Vasundhara, from what makes a school great to what parents should expect when visiting a school.
How to find the best schools –
Schooling is a basic part of everyone's life. Be an adult, teenager, or child, everyone has its roots in education. Selecting the best school for your kids that matches their intellect, art of creativity as well as temperament can affect overall development in life and provide a good result.
What defines a good school?
A best school is an area where children learn enough valuable things to make a better start in their life, where a good footing is laid that supports learning in later life, and where kids develop the wish to learn more.
Here are some point to select a good school for your children –
Academic performance
School affiliation
Extracurricular facilities
Well maintained library etc
You can have all these facilities at the St. Teresa school, among the best schools in Vasundhara.
What makes a school great?
It is the most important thing which makes a school great. From the time scholar and families walk through the door, they required to feel valued, accepted, and safe. A clean building also shows families the school cares about their student's day-to-day experience as well as maintaining a healthy environment.
Great teachers make a school great. Design a classroom full of positive relationships sets a model for learning. A faculty with a balance of both beginner and veteran faculty is also necessary. Once these are in place, teachers can provide meaningful instruction to meet the needs of their students.
What students are learning is impressive to the success of a school. Teachers should have all the necessary resources and training for the curriculum to be effective. The syllabus also required to be aligned with the required standards determined by a district or state.
At St. Teresa school we understand a student needs all of the above things and hence we make our students feel safe, secure, and comfortable. That's the reason the school name comes among the top 10 schools in Indirapuram
If you like the St. Teresa School then pays a self visit. The websites and brochures may give you a good understanding of how the school is, but nothing beats the actual visit. Make an appointment for a normal visit during regular school hours. At St. Teresa, we give all the children all the basic and modern facilities and also produce top-notch primary school education for all the students.
We will make sure that the students engage in inquiry-based, relevant, challenging, and enjoyable learning experiences in a stimulating environment to master the various skills and build an understanding of the world around them. So don't waste your time and let your child have a great high school education with an attractive fee structure.