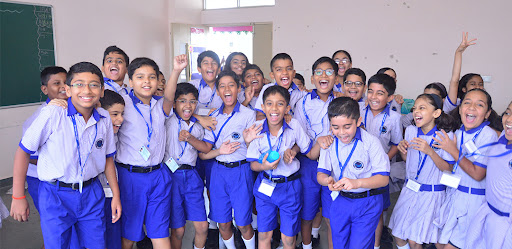 Primary School Education
Primary school – if we go by explaining it in one line all that the curriculum of these stages does is that, in Primary, your kid will learn how to speak, how to write. In the primary, the children will learn what to write and what to speak. Overall it is the first stage of formal school education, coming after pre-school and before secondary school of every child, and also it is a big responsibility for all the guardians to select the best educational institute for their kids. If we talk about which is the best school for primary school then, there is no better option other than St. Teresa School.
Start getting ready for your children for the future schooling year. Make sure your child makes the most of this summer so that they can roll smoothly into the fall. The question of the way to educate a toddler is one every of the foremost necessary a parent will raise. Parents do not want to take on unnecessary expenses if they will not ultimately benefit their children. After all, many public schools do an excellent job of educating students and St. Teresa School is one of them where your kid will get best in class primary school education.
The approach at this level is "learning by doing". A confined great is followed to restorative children through interactive sessions, projects, surveys, and other innovative pursuits. Emphasis on the participation of each student in the curriculum & co-curricular activities is given along with a strong sense of individuality.
St. Teresa School is an associated degree English medium faculty that aims at providing complete coaching always to its students, besides the prescribed syllabus of studies. The institute organizes activities as would turn the students into worth and dynamic citizens of the nation. The varsity aims to produce innovative and fearless education to attain the general and balanced growth of youngsters. Thus the school's motive is to sanction the children to meet the challenges in every field of life to become a truly powerful global human beings. St. Teresa School is the best C.B.S.E Schools in Indirapuram.
Our Endeavour for our Pupil
Synthetic basketball court
Indoor badminton court
Lawn tennis court
Chess coaching
Table tennis arena
Skating arena etc
The school is not only known for its primary school but also known for its world-class high school education. In high school, we just not only provide classroom syllabus education but also prepare them for the competitive world. In high school, your children will learn several things such as –
Independent thinking skills
Ability to express thoughts and opinions
Formation and follow–through on long–term and short term goals
Ability to work with others
St. Teresa School is producing the best public school education. Our school has a mission of shaping the students into fearless, confident, and good human beings and making them users of modern technology, effective communicators, and lifelong learners in a rapidly changing global community by providing challenging experiences in a safe and supportive environment. Visit our website for more information.