Get Admission to The Best English Medium Schools in Indrapuram
Education builds the essence of coordination and generates a sense of direction in students, which helps in their growth and development of the nation in their communication and helps them to work as a team. School is the best English Medium Schools in Indrapuram fountain of knowledge children are exposed to and also is the most important part of our life. it gives valuable lessons to the children in terms of knowledge, growth, and development.
School education also helps in providing mental and social development to our children. Mental and social development is very necessary for terms of making your child mature and responsible. There are so many English medium schools in Indirapuram and St. Teresa school is one of them.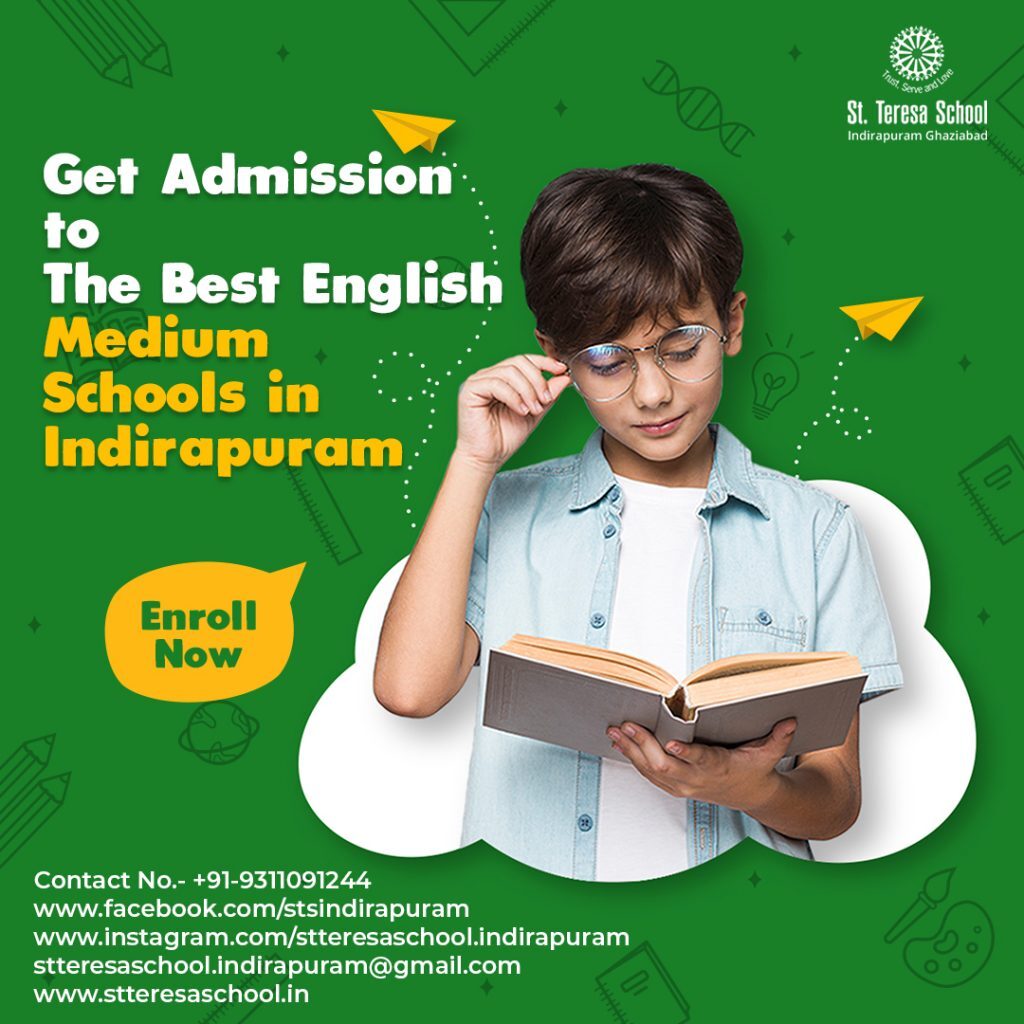 St. Teresa School is one of the best English medium schools in Indirapuram. At St. Teresa, we help all the children to developmentally and physically grow. We just not only produce syllabus knowledge; we make them choose between "what is wrong and what is right". St. Teresa School gives the best knowledge to all the students and prepares them for the competitive world. The school is known as the prestigious educational institute in Indirapuram.
We have a team of excellent and experienced faculties, who provides the best knowledge and support to all the students. We tend to provide the best facilities to all the students. It stresses developing the right study habits, value education, overall personality development, and coping with peer pressure at this stage.
The school provides world-class Pre-School education. We are pursuing physical contests to succeeding the goals and dispute our learners to entail playful athletics as part day to day routine of a Teresian. Sports help to develop physical and mental strength in children. St. Teresa school is ranked among the top international schools in Indirapuram.
Our school has the mission of shaping the students into fearless, confident, and good human beings and make good decision-makers, the user of modern technology, effective communicators, and lifelong learners in a rapidly changing global community by providing challenging experiences in a safe, caring supportive and corporative and challenging future global scenario.
The school is also known as a premium C.B.S.E Schools in East Delhi. The faction be of the opinion that good health and good learning go hand in hand. Our faculties have been trained to keep an eye on students' health. We monitor their growth and development; ensure the safety of all students in school also make sure each student has an annual health check by a paediatrician.